Friday, June 1st, 2012
---
4:51 pm
- Twhatter?
So I have a Twitter account now, and I am puzzling out what to do with it. I may post comics there.

I am not sure how to find folks, so let me know if you want to swap @s.
Thursday, September 29th, 2011
---
5:23 pm
- A Word: Debate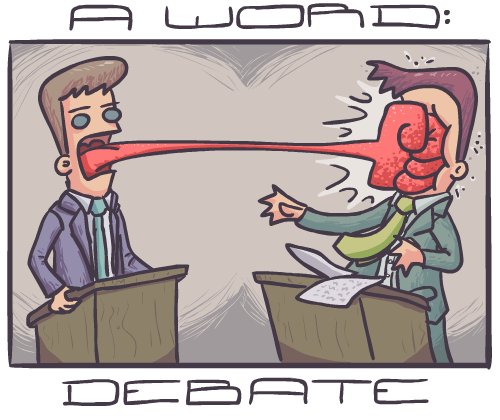 What are some other words? I would do more.

Also, I am still alive. Are you guys still around? Do people still use LJ?
Monday, August 1st, 2011
---
8:51 pm
Wednesday, July 20th, 2011
---
7:16 pm
- A WHAT beard?
Sunday, June 26th, 2011
---
1:52 pm
- Blackballed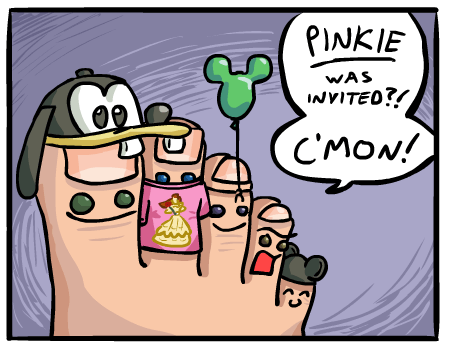 Thanks for this comic go entirely to my awesome girlfriend Allegra.

When asked what I should draw, she suggested "a disgruntled toe." She then proceeded to create an entire back story for why in fact this particular toe was disgruntled. I pretty had nothing to do with this.

And I thought my mind was a weird place.